What's that? You want to know what I did this weekend? Of course, let me tell you! ;)
Friday:
I had gotten a mani/pedi the day before because I was in desperate need of both. I am embarrassed by how awful my cuticles look y'all. Plus, this past week was the week from HELL, so I thought it'd do me some good. :)
I got Essie Skirting the Issue on my toes - which looked super dark red, almost brownish/bronze in the bottle. I was surprised at how it looked on my toes, but I still liked the color. And I got OPI Russian Navy on my nails, which is quickly becoming my favorite fall color!
After work, I headed home to get ready to head out for my date night with Nate. Friday was our 4 year anniversary, but we kept it low key and headed to Olive Garden for dinner. It felt special though because we never eat there.
We both had enough wine to feel pretty good, and we stuffed ourselves full. Neither of us could decide what to eat, so we decided to share the Tour of Italy entree. It was fettuccine alfredo, lasagna and chicken parmesan. So delish.
The night was pretty awesome. We had lots of fabulous conversation, and we were both happy. :)
See? Happy faces! :)
Saturday:
We woke up early - I think we're getting old or something, we can NEVER sleep in anymore. We went and got donuts and coffee, and came back to watch some TV.
After a shower, I headed to run a couple of errands. Plato's Closet, Movie Trading Company and Petco.
Came back to finish up the Tech/WVU game which ended very well. Which also means I had a very happy boyfriend. :)
We basically lounged on the couch watching some sporting event, all night. I get bored of that pretty easily, so I finished a book and watched My Sister's Keeper on Lifetime. Cue tears. Such a sad movie.
Sunday:
Nate had to work early, so I got up and had some coffee and Bink snuggles on the couch while I caught up on PLL.
Once Nate's roomie woke up, I packed my things and was headed home to finish up some homework and rearrange my things in my sister's room.
Now, I'm lounging around struggling with whether or not to update my about me page here on the blog or not!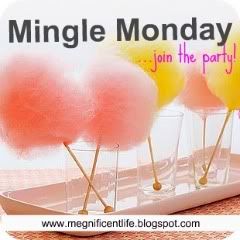 How was your weekend?!