..ya gotta get with my friends!
Okay, I'm not really sure what that song outburst was, but it sounded like the right thing to title this post. ;)
Today, I'm linking up with my sweet friend,
Neely
for her "Get Your Blog Out There!" linkup. Basically it's an opportunity to write a little post about yourself & your blog, and then go link it up and find so many other awesome people/blogs to follow!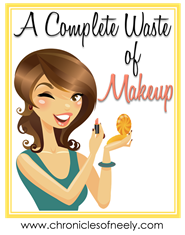 In the past almost 2 years since I've started blogging, I feel like I've written too many "about me" posts, but with gaining new followers and for the sake of linking up with Neels, I'm gonna write another one. ;) Or, maybe I should look into free content for websites to do it for me!
Oh hey there messy brunch table!
Oh hey there Italian cream soda!
Oh hey there double chin! Betcha thought I was gonna say wine, didn't you?!
Brunch with Amber doesn't have a certain "topic" that is mentioned. I ramble on about whatever I feel like rambling about. My awesome friends, supportive family, hot boyfriend and my obsessions with anything and everything.
I try to keep things very light-hearted here, but every now and then you'll see a serious post from me. I gotta keep y'all on your toes! ;)
I also co-host a link-up with Neely. It's called It's OK Thursday & it's basically the most bad-ass link-up around, yo!
If you like what you see here, then you should probably be following me on
Twitter
.
If you don't have Twitter, surely you must have Facebook then right? Well, you're in luck! You can
like me
on there too!
Here's a few links to posts that will help you learn a little more about me!
Allow Me to Introduce Myself
In Case You Wannabe my BFF
100 things that make me happy
Now, what are you waiting for? Get over to Neely's blog to link up and find fabulous blogs!