I'm

LOVING

.. Tylenol PM. Okay, that totally makes me sound like a pill popper, but let me explain. I have a mild case of sleep apnea, so I don't sleep well. I have an Rx sleeping pill, but I'm one of those people who is "afraid" to take too many Rx pills or whatever. ;)
I'm

LOVING

.. my blog besties turned IRL besties.
Neely
,
Kiley
&
Laura
- you ladies rock my sparkly rainbow socks off!
Speaking of Laura, I'm

LOVING

.. the nail polish she got me for my birthday!
I'm

LOVING

.. calling my little sister when I want to talk about something really obnoxious or disgusting because she'll laugh and not judge. ;)
I'm

LOVING

.. sending out mail to friends! Writing out cute cards is my fave!
I'm

LOVING

.. the deal I got on watermelon at Albertson's this week. It's the little things people!
I'm

LOVING

.. the sweetest man to ever grace the planet.
I'm

LOVING

.. these 3 fabulous giveaways:
Cait at
Fit, Fierce and Fabulous
is giving away a Bobbi Brown eyeshadow compact! Click on her blog name to check it out.
Michelle at
The Vintage Apple
is giving away a gorgeous necklace that I'd kill to win! Click on the button below to see all about it.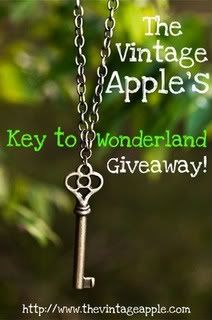 The girls at
In My Twenties
are giving away 5 different awesome things! Click on their blog name to find out for yourself.