I'm LOVING.. that even though it's not officially Spring yet, it sure feels like it here in Dallas, and even in Blog world, especially with all the blog swaps and challenges floating around. Enter mine and
Meghan's
! Find details
here
! :)


I'm LOVING.. that I get to meet
Neely
this weekend! I know we're going to have a total blast together!
By the way, she's thiiiiiis close to having a fabulous giveaway once she hits 500 followers, so go check out her blog and follow her! She's awesome, and I promise you'll enjoy reading her blog! So, go! Now! :)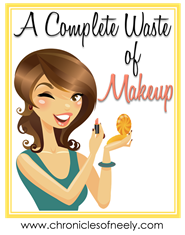 I'm LOVING.. that I've had pretty good luck with giveaways lately. ;) I won
Molly's
CSN giveaway this week! I love to WIN!

I'm LOVING.. that I tried Pilates for the first time last week, was incredibly sore and just new I'd have B.Spears abs the next day, but at the same time I LOVED it. I'm actually looking forward to it tonight! Score!

As usual, I'm LOVING.. my sweet boy, who always makes me feel oh so special, awwww!

Don't forget to enter my
CSN giveaway
!