I always feel SO loved when I receive an award, and it's been quite sometime since I got one. Luckily for me.. this week I got one! :) I received the Breathtaking Blog Award!
Thanks so much
Brittan
! Everyone be sure and go see her blog, A Babbling Brunette. She's awesome! :)
Rule - Fill out the following survey & then tag some other bloggers!
1. Who/what inspires you?
The doctors I work for, and the patients I care for inspire me to be better at my job, and inspire me to further my education. As corny as that sound, it's SO true. My family also inspires me to do the same. The way the look at me and tell me how proud they are of me makes me SO happy, and makes me want to make them feel that way over and over again.
2. What is your favorite season & why?
Summer, baby! It's my birthday season, and I swear to God I was a fish in a previous life. I could live in the water and be perfectly happy. If I was paid to wake up each day, put on my swimsuit and go lay by the pool, swim and have a drink in hand, I'd be in heaven. I swear it's what I was born to do. ;)
3. What are you looking forward to most this year?
I'm looking forward to the weddings that the BF and I are attending, and also the Dallas Blogger Meetup. I know it may seem like I talk about it a lot, but I've really gotten into my blogging lately, and I want to meet more bloggers. I'm inspired by you guys, and I LOVE meeting/making new friends. :)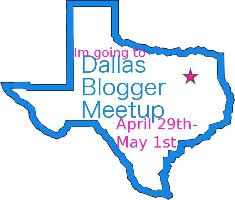 4. If you could write a book about anything, what would it be about?
My childhood. It wasn't what you would call "ideal". I hate to say it, but I wouldn't want my child to grow up with the childhood that I had. I'm not saying that my parents are horrible, God awful people or anything, but my childhood was very trying. It made me into the anxious/panicked/anal person I am today. I think it's one of the topics I'd have A LOT to write about!
5. What is your greatest passion?
Helping other people, hence my profession. My constant WANT/NEED to be in the medical field.
6. If you could change one thing about your life or yourself, what would it be?
About my life - I'd be better about saving money. I'm horrible about it, and I always have been. If I have extra money I see it as an opportunity to splurge on myself. I need to work on that more.
7. Lastly, what is your favorite novel?
My absolute favorite in the whole wide world? OMG, this is hard! I'm going to have to go with Catcher in the Rye by J.D. Salinger. I know, I know. I picked like the oldest book ever written, but it's SUCH a classic, and I can't help it. Plus, everyone's read it, and you all know you LOVED it. :)
Now time to tag some people!
I'm going to tag some of my favorite blogs!
A Complete Waste of Makeup
A Professor's Wife
Blonde...Undercover Blonde
Fabulous but Evil
Life on a Stick
Don't forget to enter my CSN giveaway